Create high-quality digital and print books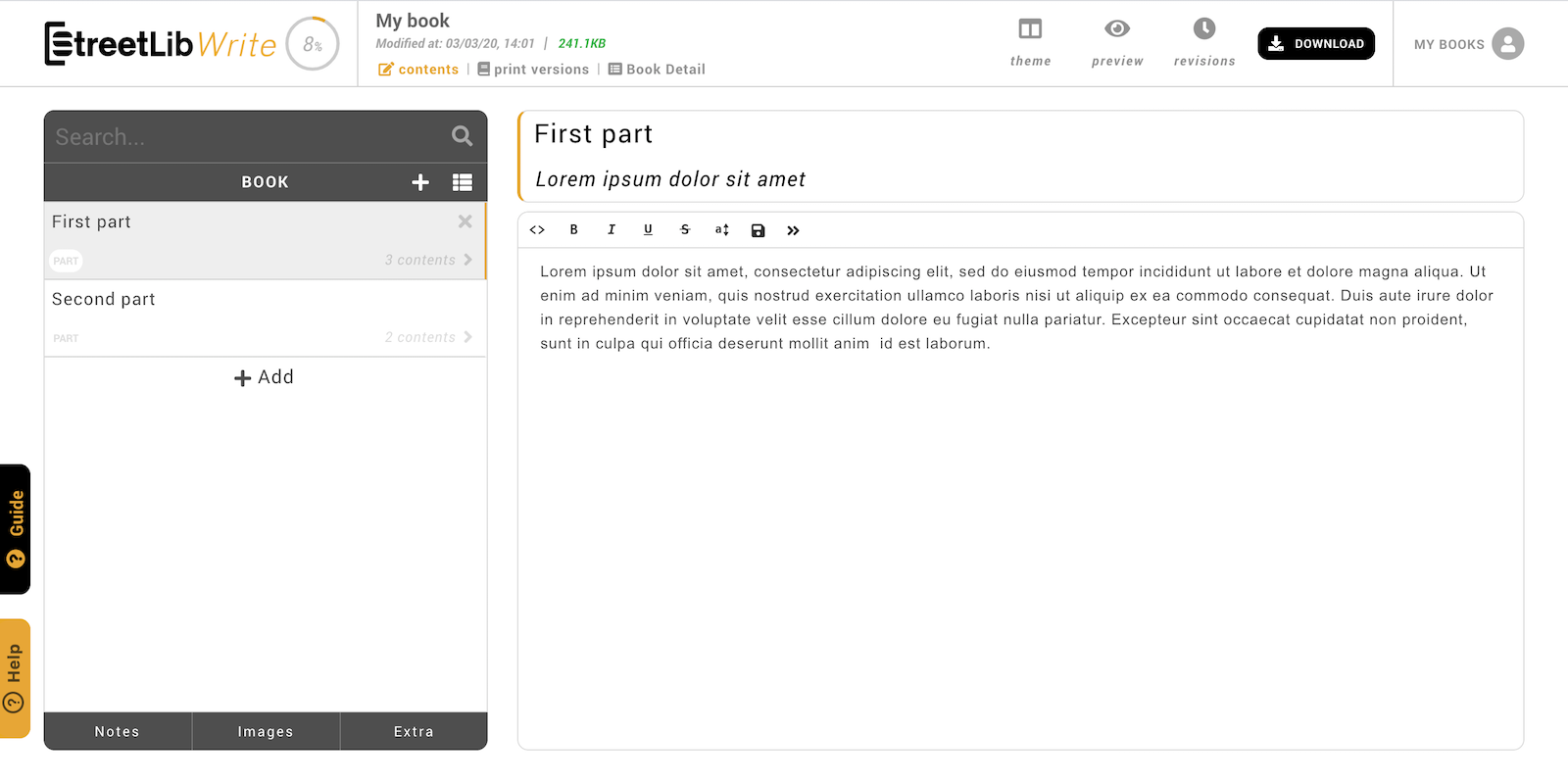 What is StreetLib Write?
Write is a complete tool for the production of paper books and digital editions.
Text editor
The StreetLib Write editor allows you to easily add and edit the contents of your book; apply text formatting; and create lists, links and tables. On the left is a sidebar for managing the "book nodes" as chapters, parts, sections, images, footnotes or extra content.
Graphic themes
Focus on the content of your book and let Write take care of the technical work necessary to create a well-made digital book that meets the standards required for sale across all online platforms on the market. We have created graphic themes for every need and according to every reading device's specifics: with a few clicks you can create a book ready to be read.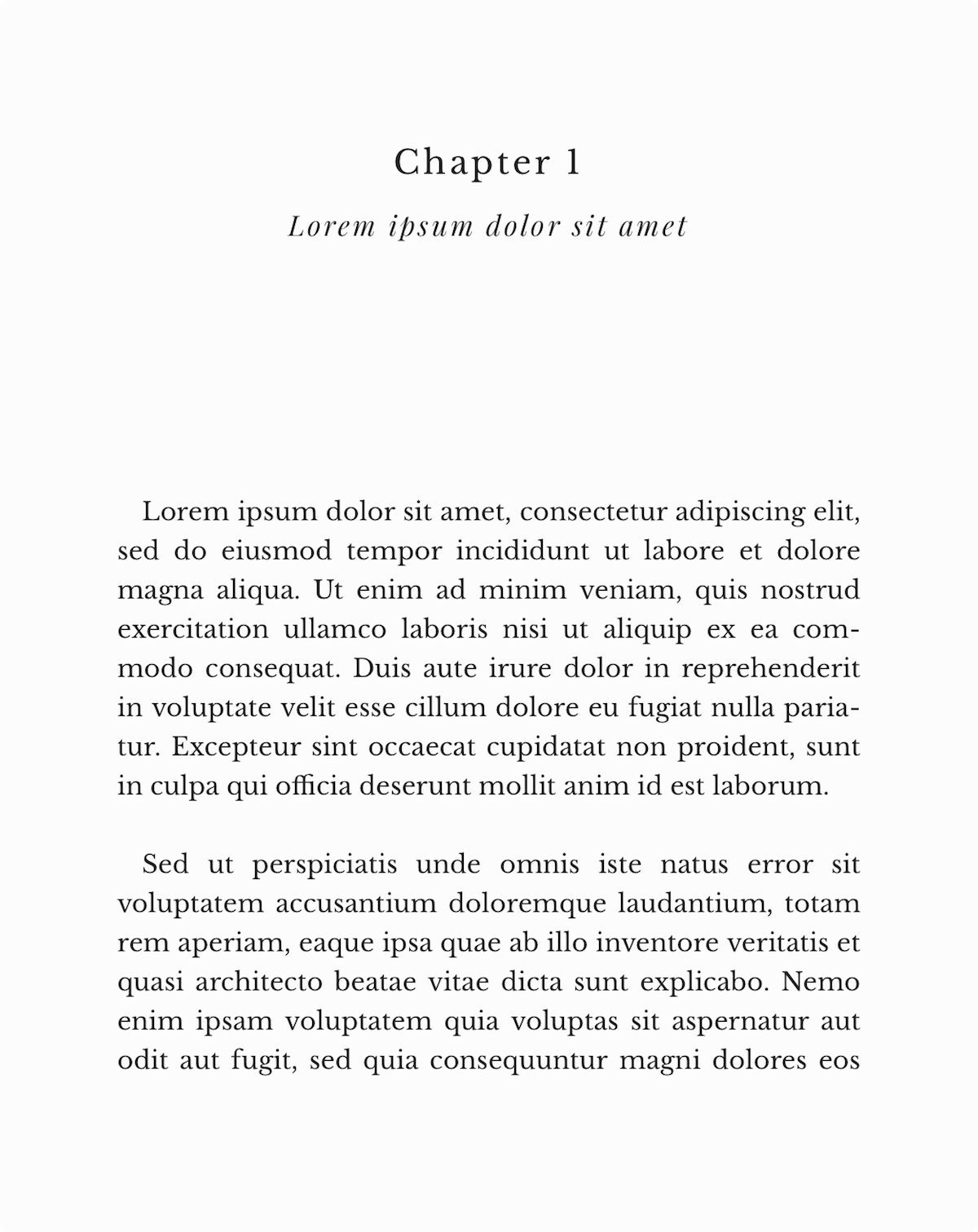 The preview
At any point in your text-editing process can use the "Preview" tool to view the result of your work from your device. StreetLib Write also allows you to send the ebook to your Kindle device for a preview on the most popular ereader in the world.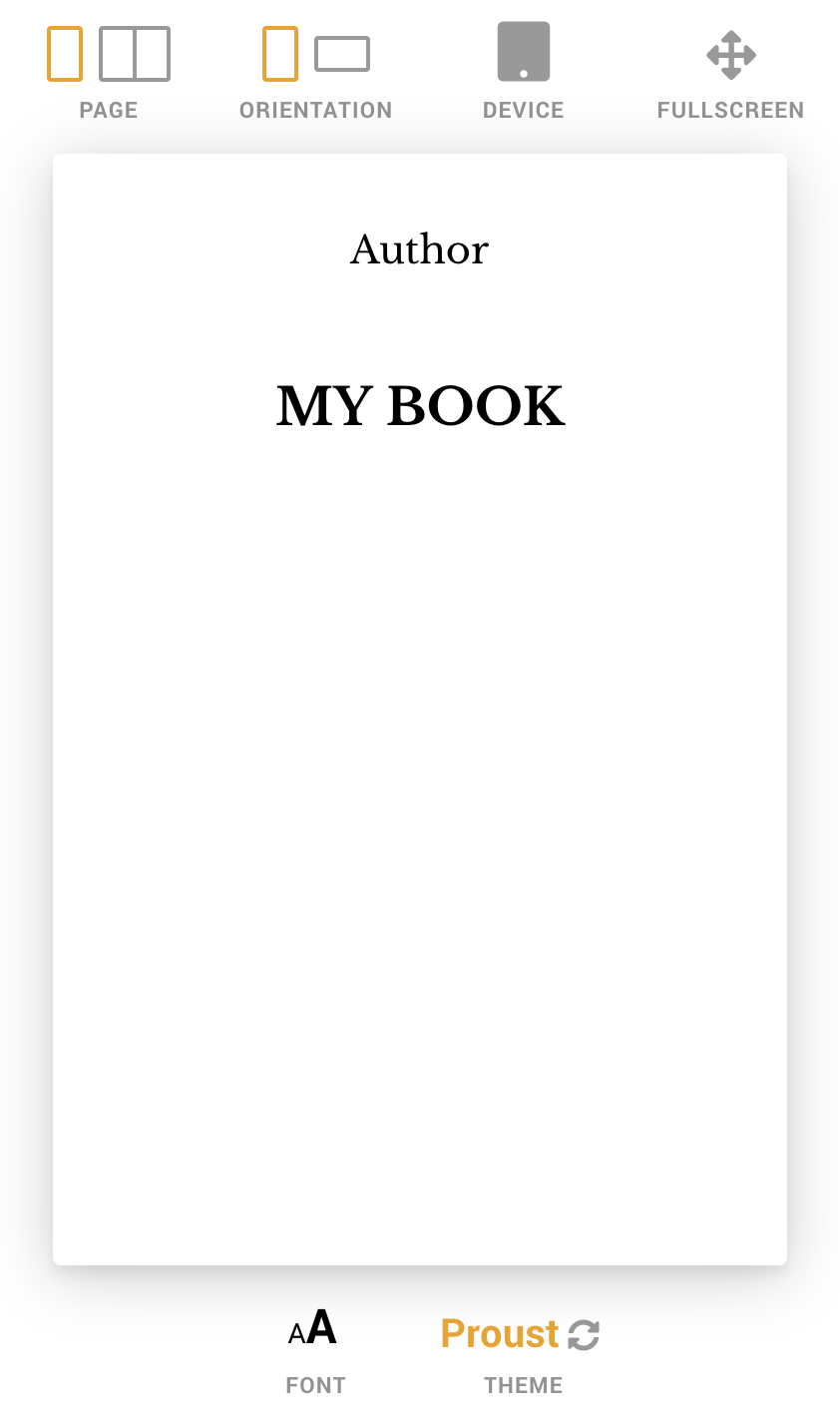 Create high-quality digital and print books
Do you want to print, distribute, share your book

?