The new Write features for accessible ebooks
Create accessible ebooks from scratch or make sure your existing ePub is accessible in just a few simple steps!
Thanks to the integration of the ACE tool (Accessibility Checker for Epub) from Daisy Consortium, and generative AI, Write is the only software that can automatically create and validate accessible epubs.
Start creating your accessible ebooks now
Create your accessible ebook from scratch
With Write, you can create an accessible ebook from scratch by importing an editable file. The new function, integrated with the editor, will guide you through the creation of an epub that meets all accessibility requirements, and that is validated according to the recommendations provided by the W3C.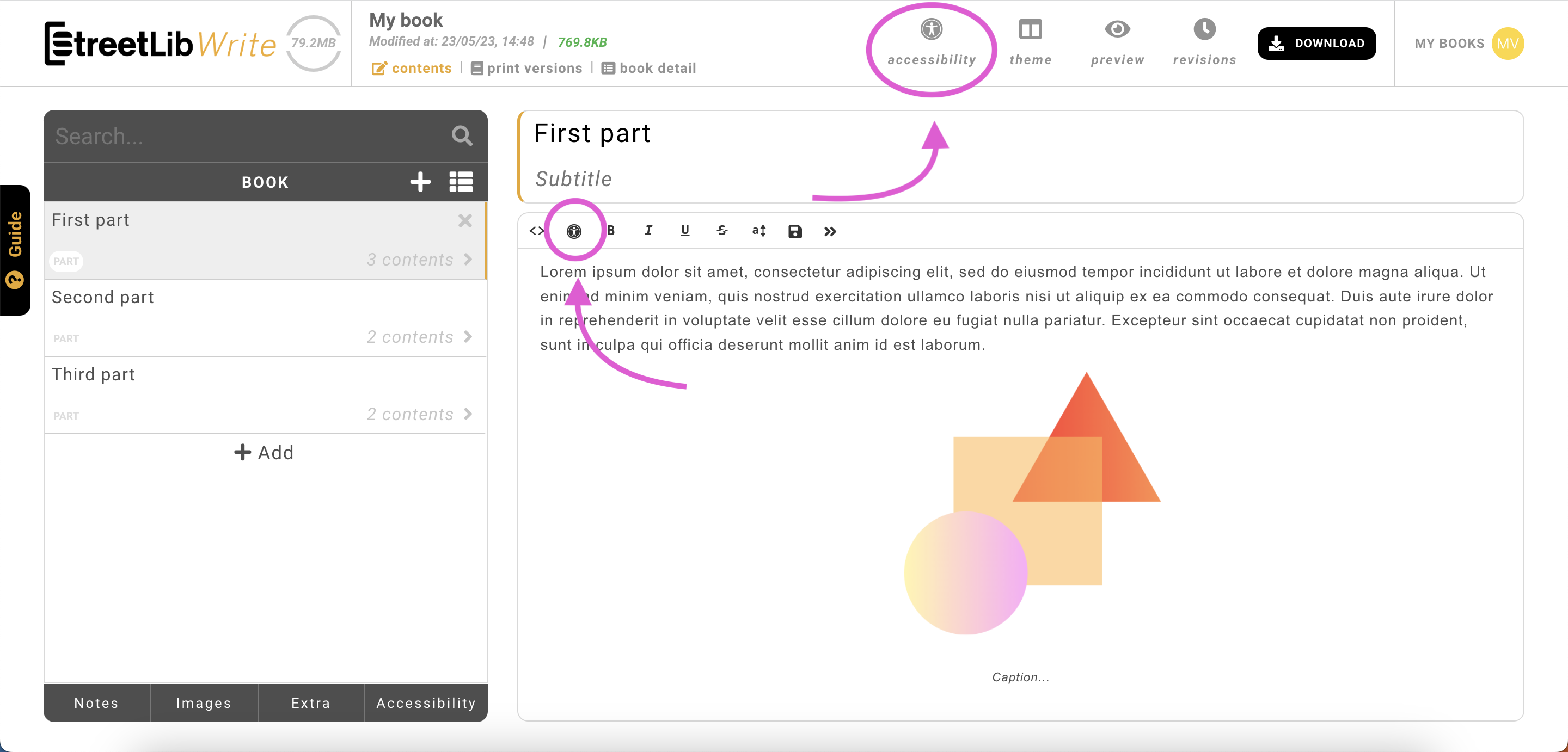 Run the accessibility check
If you already have an ePub file, you can use Write to analyze the accessibility level of your ebook. The new built-in feature can identify accessibility issues by highlighting them with different colors depending on the severity level of the violation. When you click on a highlighted item, Write will open a window with details and recommendations on how to solve the issue and, when possible, will allow you to perform an automated correction.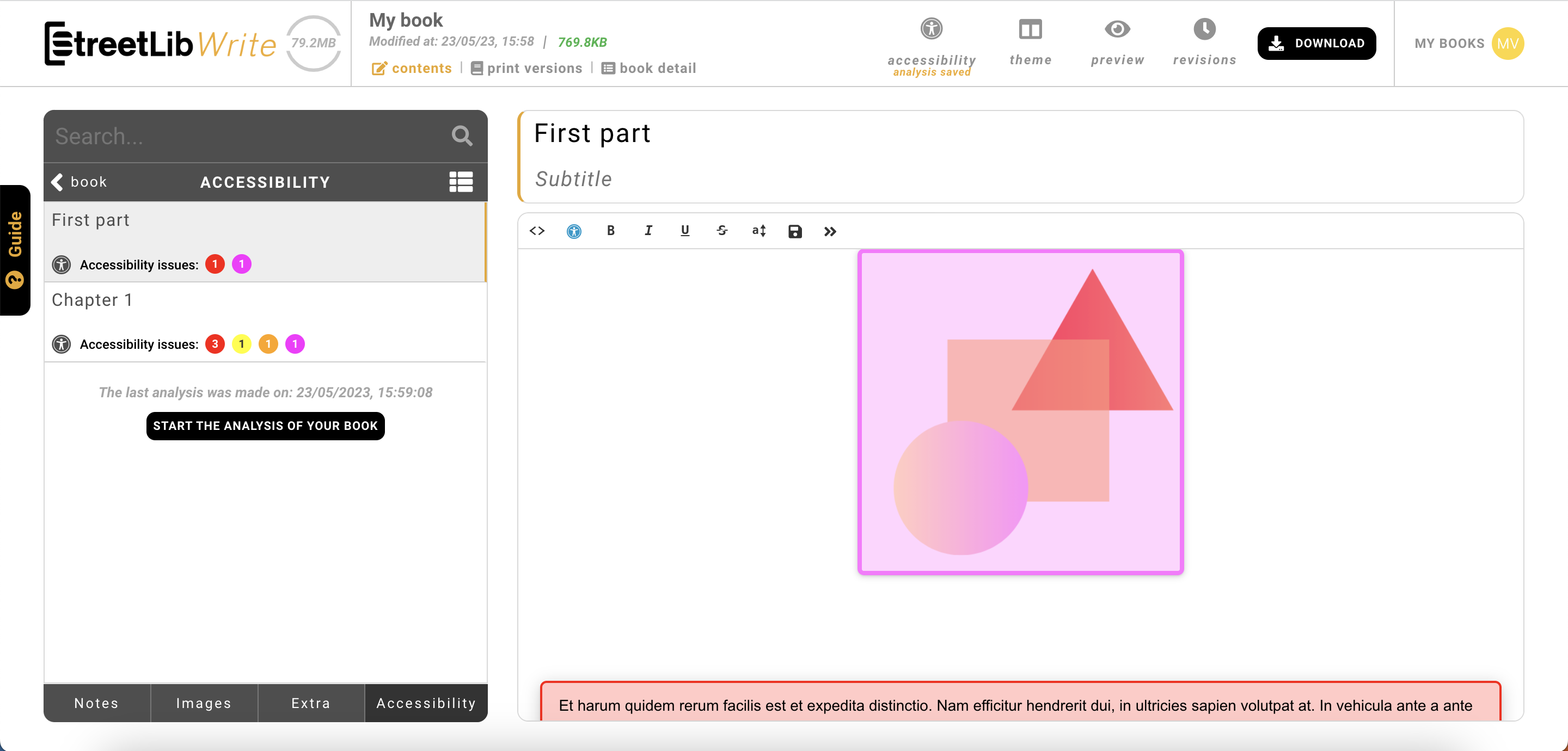 Take advantage of the potential of generative AI
With the introduction of generative AI, Write will automatically provide alternative internal image descriptions for your ebook. According to the European Accessibility Act, descriptive text is one of the main accessibility requirements for your ebook to pass ACE validation.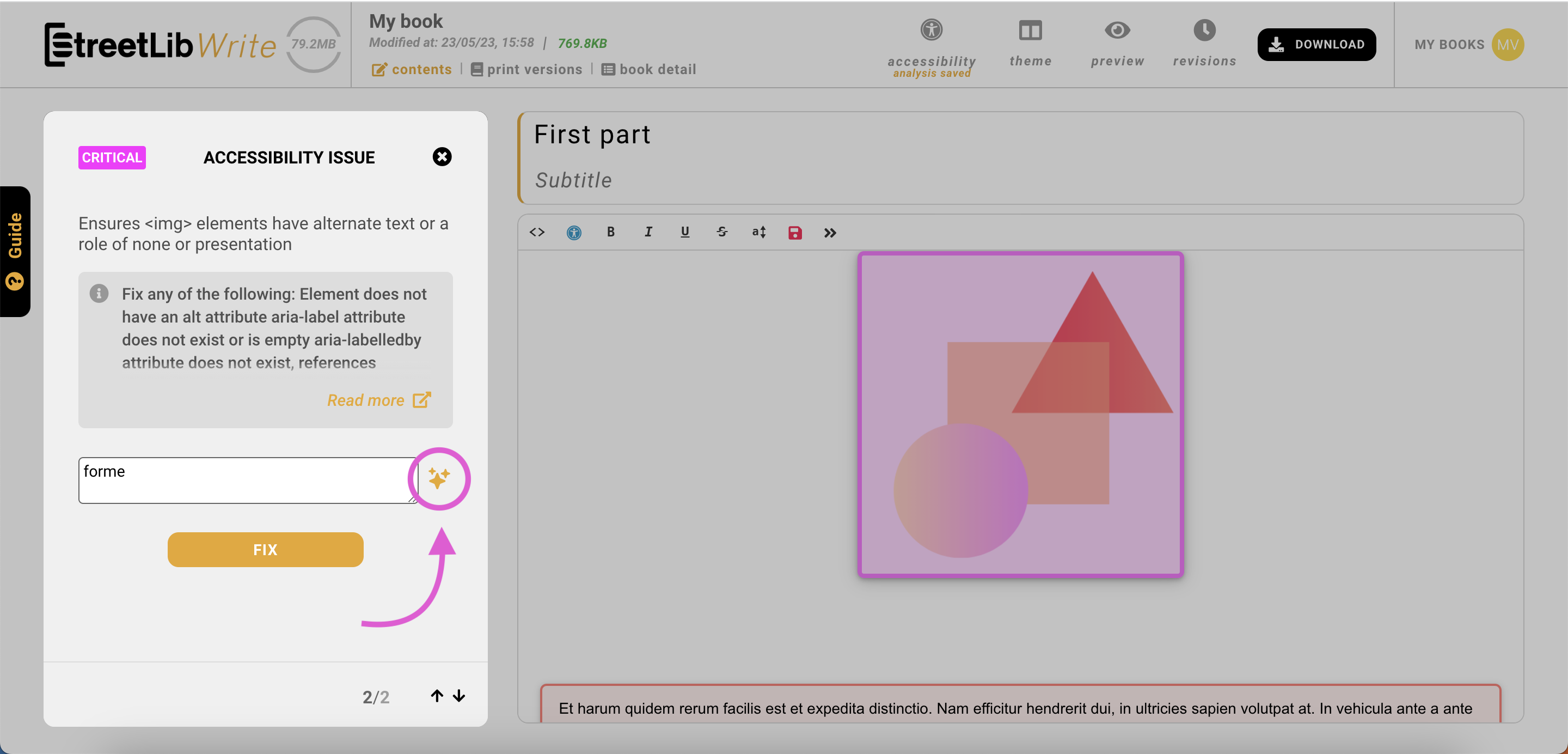 Crea il tuo ebook accessibile
Do you want to print, distribute, share your book

?